About Us
About Us
---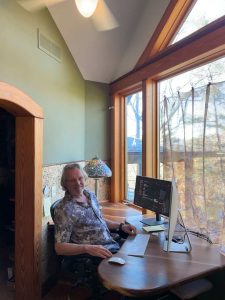 Rick Thompson – Architect
After finishing architectural school in the mid 1970's I started restoring and reconfiguring houses in the old neighborhoods in downtown Atlanta. This period lead to a greater appreciation for the thought behind homes that were built in the early 1900's. I began designing new homes for many of the vacant narrow lots found in these older neighborhoods, basing the room relationships on what most people prefer today… rooms that are more open and with more storage. The Arts and Crafts homes that were built back then have always appealed to me. Both the Bungalow and Craftsman style homes have elements I have tried to incorporate into the exterior of these house plans.
Updated – This website was first online in 1998.  Since 2017 +/- I have been introducing a "Modern" version for many of the plans. The Modern look allows a much greater design flexibility which I have enjoyed and plan on making more of these.
---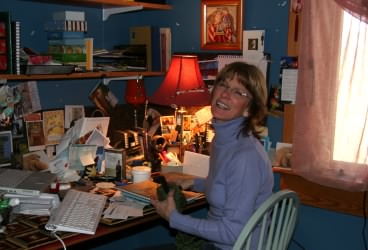 Dianne Brown – Partner
CMO – Chief Motivational Officer
And semi-retiring (90% +/-) after many years of keeping the books, paying the bills, making sure things get mailed, and keeping the wheels oiled.
Updated – Dianne is still keeping everything running smoothly, thankfully.
---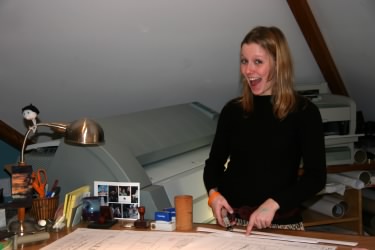 Skylar Brown Thompson – Assembly Control Coordinator
Almost every day plans need collating, stamping, stapling, and boxing. Occasionally, Skylar is available and willing to get it done.
Updated – technology has greatly simplified the office process so we no longer need to maintain a large format printer.  Skylar has also moved to on to other life choices, and is a great Pilates instructor.
---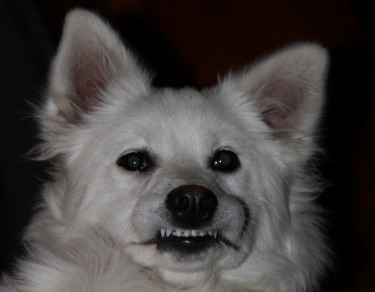 Zoe – Copyright Infringement Officer
With just a look, many who have stolen our plans without honoring our very hard work, have been brought to their knees trembling with sorrow and shame.
Updated – Zoe is no longer with us, but seems to still be very effective from the other side.
---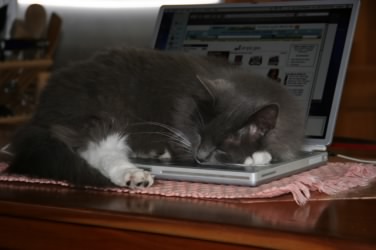 Bubble – On-call Operator
We try to provide staff 24 hours a day.
Updated – Bubble has moved on too, so our office hours are now 10:00 AM till 5:00 PM, more or less.
---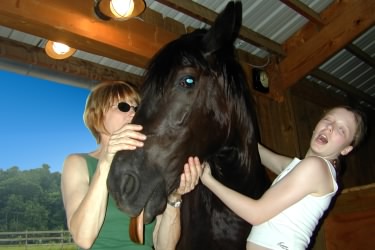 Autumn – Delivery Personal
Dianne and Skylar prepare Autumn for an overnight delivery across country.
Updated – now that we send out plans in PDF format the delivery process has been greatly simplified, so no stalls to clean.  Also the small herd is peacefully at rest deeply in the pasture.   Time has moved on.